Scienceworks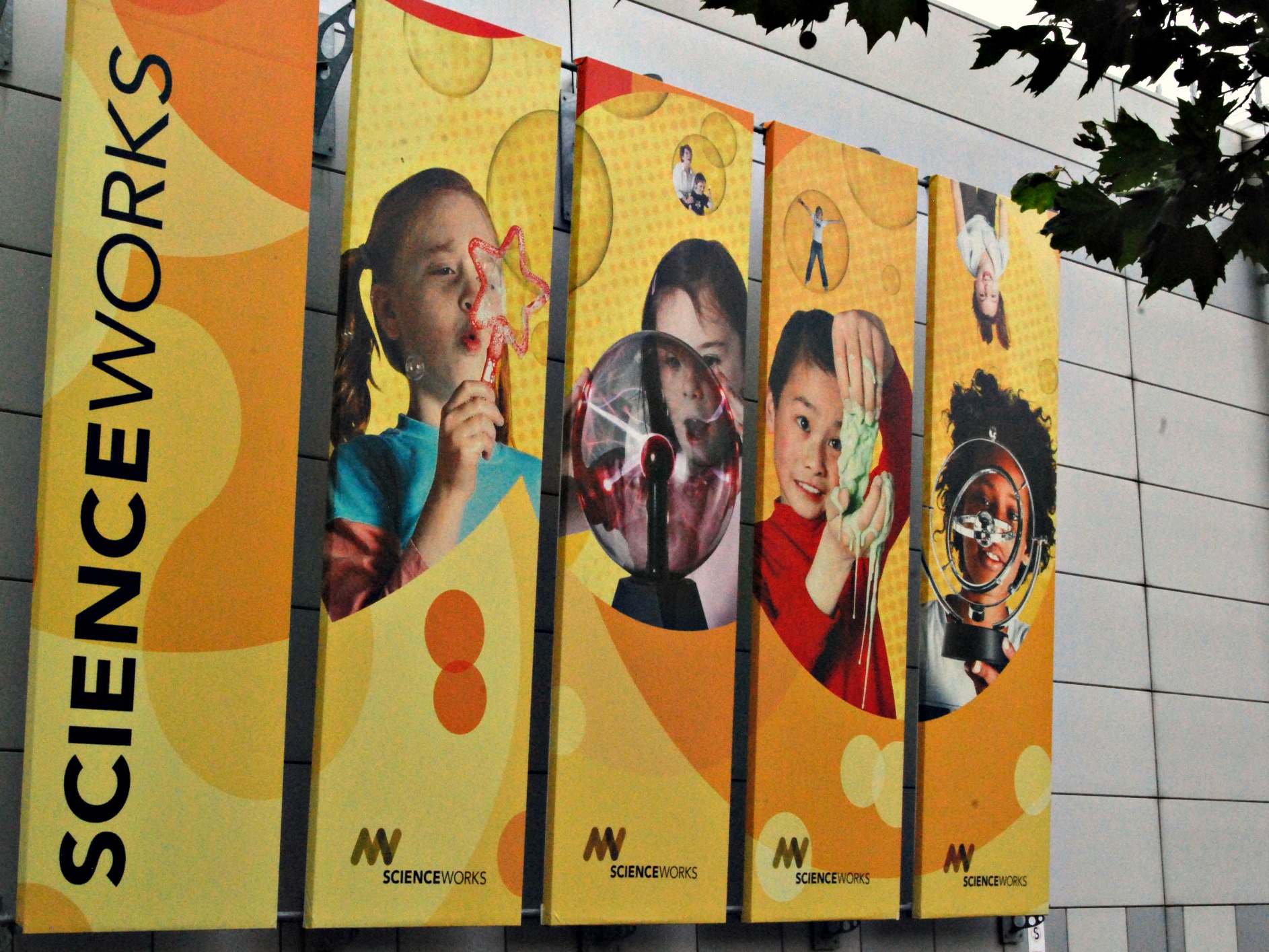 Scienceworks is a great place to take your kids.........
..........There's loads to do, it's great value and your kids won't even know they are learning!!
It's a little bit out of the city centre but definitely worth the effort of getting there. It's only a 10 minute walk from Spotswood railway station if you don't have a car.
My favorite bit is the Nitty Gritty Super City which is fantastic fun for the little ones with a crane to lift stuff onto a boat, levers and pulleys in the construction zone to build things, buttons to push, shops and cafes to pretend serving people, bus stops to wait at, a music room, funny mirrors and all sorts of other things.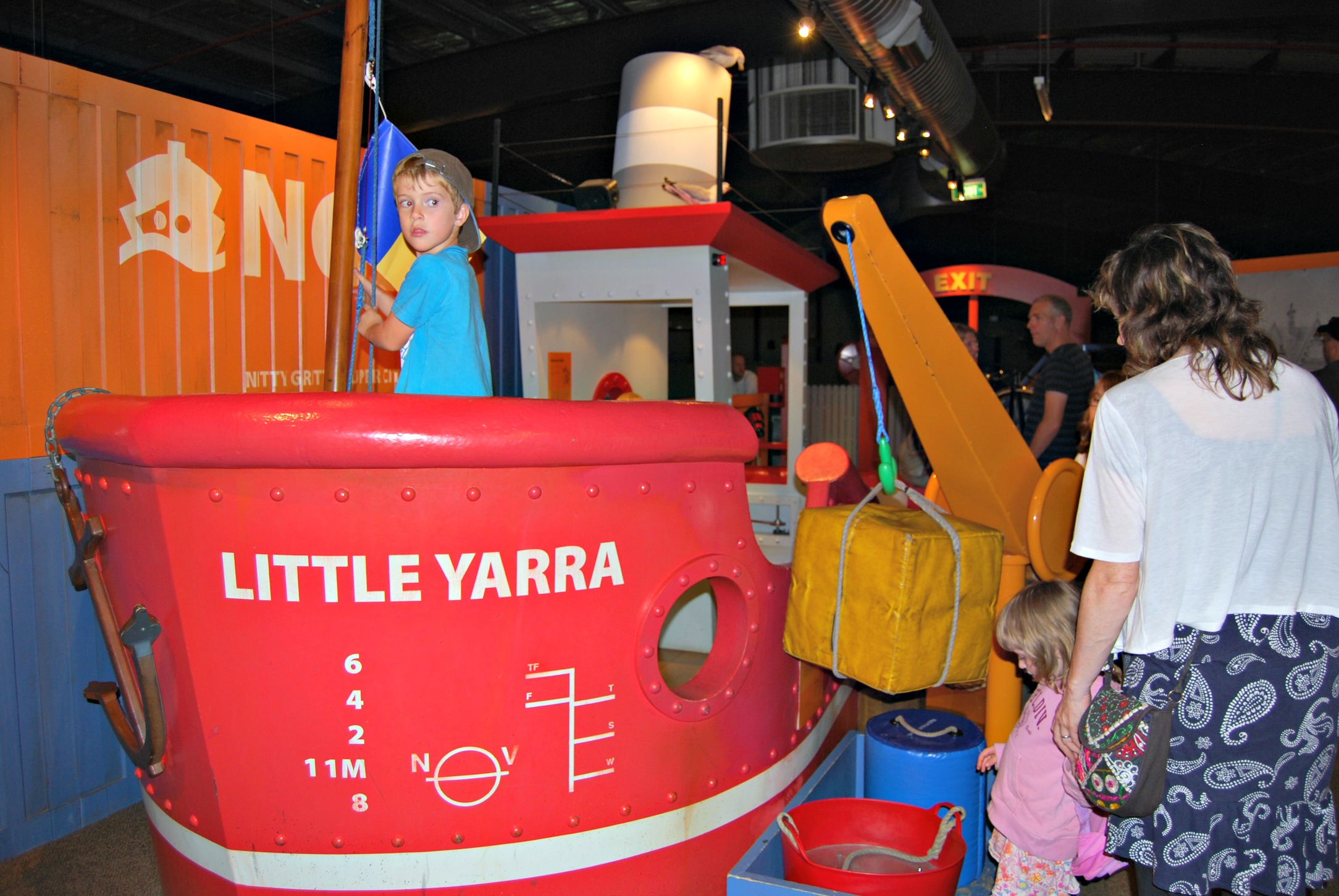 The Sportswork section is for older children to learn how the human body works and they can test themselves running and jumping, throwing and rowing, and generally expending a bit of energy while also having fun.
There's a Science stage with periodic shows, particularly for groups of school children this one.
The Think Ahead section looks at the way we imagine future innovations may change our cities like improving transport and how our eating habits may change and you'll also learn about a surgical robot. There are also interactive activities and your kids can do things like design their own mode of transport and imagine adding useful bits to their bodies!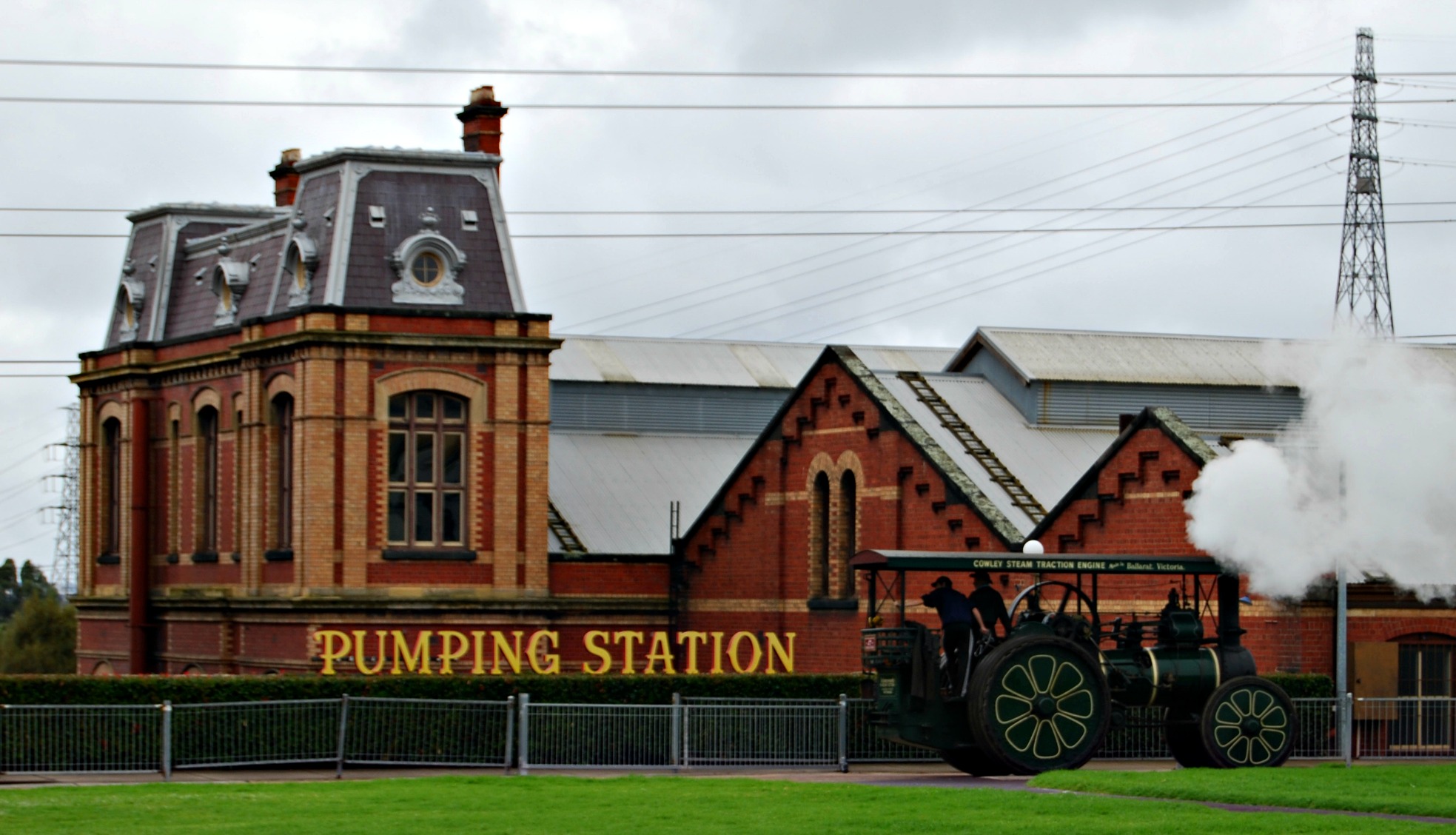 The Pumping Station is also a really interesting place. This is the building which was built in the 1890's to transfer waste from Melbourne as there was such a stink in the city.
They have videos, animations and expert talks about how they managed to do this.
There are also some heritage machines to see and these trundle around a track on occasions.
And they have lots of temporary exhibitions too so it's a place you can return to and learn new things.
All this costs only $14 per adult and kids aged up to 16 are free!!
If you have any time left you can also visit the Planetarium and a Lightning room. These cost an extra $6 each or $10 for both for the adults, again with kids under 16 free.
The Planetarium has a half hour simulated display of the night sky including a live presentation of the night sky over Melbourne – without any of the clouds! They tell you about the major things which can be seen so you can look out for them afterwards with your kids in your own backyard.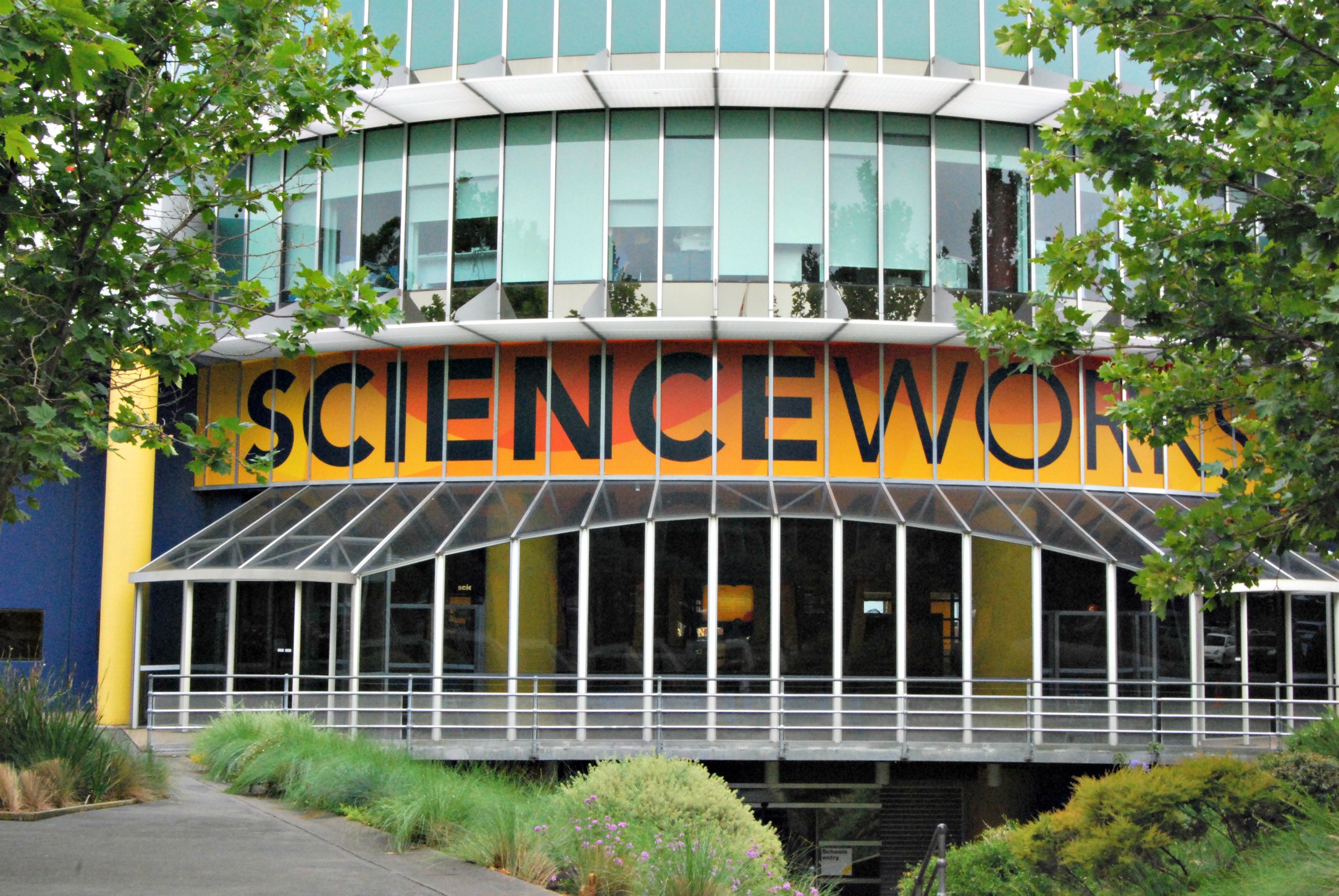 The Lightning room is only recommended for the 6 and up age group though due to the bangs and crashes.........
.......... as 3 metre lightning bolts are created using a giant Tesla coil.
They also have an electro-magnetic can crusher and a high voltage pickle cucumber which lights up!
I found that the $14 gave us enough to do all day and you could just decide to pay the extra money for the Planetarium and Lightning room later on if you do have any time left!
You'll find Scienceworks at 2 Booker Street, Spotswood, Victoria 3015 - see the map below.
It's open from 10am to 4.30pm everyday except Christmas Day and Good Friday. Check out their website at www.museumvictoria.com.au/scienceworks if you want to check what else is on.