Indoor Attractions
This list contains a really wide variety of free indoor attractions in Melbourne, great for those rainy days.....
.....you won't have too long to wait now the drought seems to be over!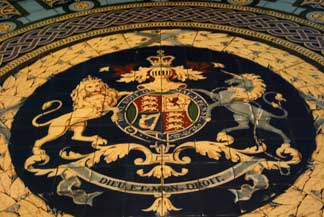 Melbourne weather is very changeable. "Four seasons in a day" I had been told. "Much like England" I had thought. Wrong!!......
.......If you're a tourist the best advice I can give you is to prepare yourself for rain, cold wind and very hot sun every day - whatever the weather forecaster says!

My list of indoor attractions includes some of the usual suspects such as historic government buildings but there are also shows, activities, social events, guided tours and some amazing architecture (my pet subject by the way!).
Click on the indoor attractions below to find out further details and opening times.


Parliament House - Parliament House (or Parliament of Victoria) is one of Australia's oldest and most architecturally distinguished public buildings. It's actually unfinished though - go on a tour and find out why and where!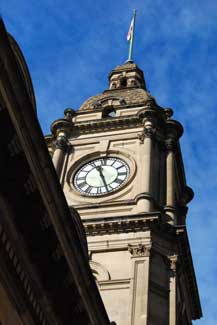 Old Treasury Building - This building has a number of claims to fame.



Melbourne Town Hall - The showcase destination for the city's cultural and civic life.


Shrine of Remembrance - This is actually a part rainy day, part sunny day attraction! It's one of Melbourne's most recognised landmarks.


Australian Centre for the Moving Image - Thousands of free films to watch and interactive multi-media to play.



State Library of Victoria - So much to choose from, much much more than just a library.



Crown Casino
There's much more to do and see here than the (not free) casino.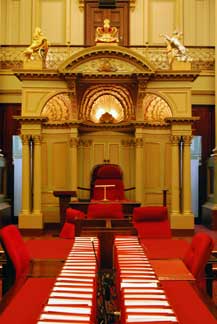 Free TV Show Tickets - No explanation needed for this one!


Newcomers Network - Not just for newcomers to Melbourne!!


Young and Jacksons Chloe - The drinks are not free - click the link to find out what I recommend seeing here.


Windsor Hotel - This is (according to Wikipedia) Australia's only surviving grand 19th Century city hotel.


St Pauls Cathedral - This cathedral is actually really attractive on the inside - go have a look!


Poetry - Just sit back and listen or take part reading your own poems.


Missions to Seamen - Is this the most unusual building in Melbourne?


St Patricks Cathedral - Have a look around the inside of this Catholic Cathedral. It has a lovely atmosphere.


ANZ's Gothic Bank - Amazing pre-1900 building inside - don't miss!


333 Collins Street - Another masterpiece of pre-1900 construction - also don't miss!


Melbourne Open House - A weekend when many 'not open to the public' buildings open to the public.


St Peters Church - It was from the steps of this church that Melbourne was declared a city in 1847.


Jewish Holocaust Centre - Not for the young kids but it's a piece of history everyone should know about.


Oldest Building in Melbourne - Pretty self-explanatory this one. It's St James' Old Cathedral located up near Flagstaff Gardens.


St Michaels on Collins Street - Get a free historical tour of the gorgeous Victorian theatre style pew area in this church.

---