Melbourne Markets
Wandering around Melbourne markets is a fun way to spend some time - especially when you can do a lot more at some of them than just look around the stalls.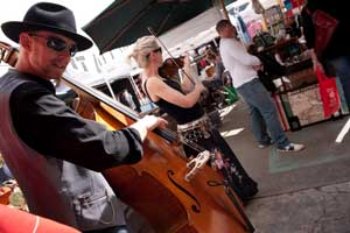 You can let your kids get their faces painted, listen to live music, watch circus performers, learn cookery skills, get chess lessons, wander around art exhibitions, gaze at historic buildings and a whole lot more.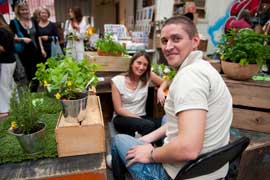 The markets vary enormously in character and type of customer. Don't think "been to one, been to them all"!!....
.....There are Melbourne craft markets, sunday markets, weekday markets, night markets, enormous markets, little markets, famous markets, new markets, tourist markets and markets where the locals shop.......
.......Try them all out, especially when the free entertainment is on......
.......You'll probably be like me and want to return to these markets in Melbourne again and again!
---
Prahran Market - Much more than just a market - kids entertainment, music, face painting and chess - all for free!
Rose Street Artists Market - one of the nicest markets in Melbourne.
Queen Victoria Market - It's famous. It's big. It's got free entertainment. It's a great place to visit.
Abbotsford Suppermarket - A small but fun night market with live music, circus performers, face painting and more.
Queen Victoria Night Market - A really vibrant, happening place with quality live music.
Caribbean Gardens Market - A great place for a day out with the kids - come at the right times and you can also get free train and boat rides.
---