NGV International - Kids Activities
The NGV International has a new kids area called Kids Space and there are also kids trails here where your child/children can go hunting around the art exhibits.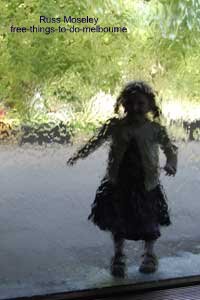 The Kids Space is for children up to 8 years old to discover art, play multi-media and do some hands-on activities.
To do the kids trails, you can get booklets which have questions about some of the art and lists of things for the children to find in paintings etc. They also have pages to colour in.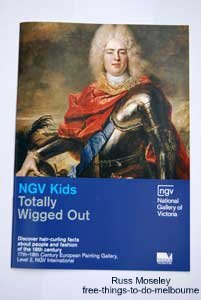 Just go to the information desk, choose a trail, pick up the booklet and off you go - it's as easy as that!
At the time of writing the trails are:
Totally Wigged Out - hair-curling facts about people and places in the 18th century....
..... a Water Trail about the importance of water as told through art.....
...... a Who's Who trail.....
......and a Secret from the Tombs trail about Asian burials.......
........These trails should keep the kids occupied for quite a while.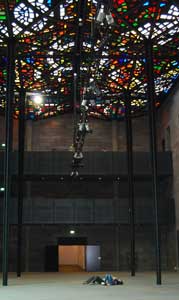 The trails change periodically so they'll often be new things to find and do.
The NGV also recommend lying in the Great Hall, looking up at the ceiling for favourite colours, shape naming and finding pictures in the stained glass.........
.........and don't miss the back garden, it's great for kids with lots of room to play, picnic areas and a really good climbing frame.
You'll find a waterwall too which kids find fun - see photo at top! It keeps adults entertained too! This is at the front entrance of the NGV.
Click on NGV Kids for updated info.
The International section of the NGV is located at 180 St Kilda Road, just past the Arts Centre spire. It's open 10am - 5pm daily except Christmas day.
........Check out where it is on the map below.
View NGV International for Kids in a larger map
---
Return from NGV International to Kids Activities