Prahran Market

Prahran market is actually just as I'd imagined it would be - with an upmarket olde worlde English feel to it.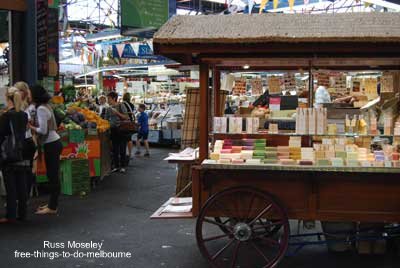 I used to work just 300 metres away and never got around to visiting.......
........Now I've been, in the words of Arnold Schwarzenegger, I'll be back!!
It's got a nice homely feel about it and was surprisingly quiet - no jostling/getting out peoples way like at some other Melbourne markets.........
.........Mind you, maybe I just picked a quiet day!
It's advertised as Australia's oldest continuously running food market having been operating since 1864.
It's also advertised as "the food lovers market" as the quality of the food is apparently high.......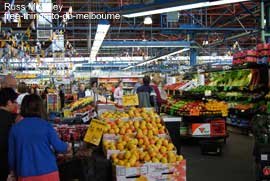 ........Now I obviously didn't buy anything as otherwise I couldn't promote it as a free place to visit(!), but the quality and range of foodstuff looked good to me..........
.........much better than I've seen at some other markets in Melbourne.

There's a small free kids play area in the market square.
Other free events are face painting for kids on Tuesdays and Thursdays from 9.30-12.30 and Sunday 10.30-2.30.......
.......On Sundays there's also live music between 12-3pm in the Market Square.......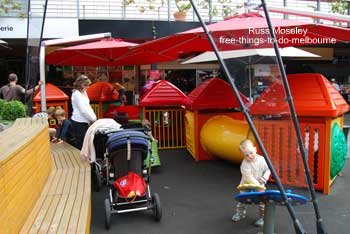 .......Thursdays between 10-2pm you'll find free cookery demonstrations....
.....Saturdays 10-1pm there's free chess in the Market Square - no booking required and all levels catered for, beginner to expert.........
.........and there are even free learn to play chess lessons.
Please note that it'd be best to double check that these times haven't changed before you go, by clicking on Prahran Market Events.
The Market is located at 163 Commercial Road, South Yarra. Open Dawn-5pm Tues, Thurs, Fri and Sat, 10-3pm Sun, closed Mon and Wed.
Check out the map below to find it.
View Prahran Market in a larger map
---
Return from Prahran Market to Melbourne Markets
Return to Free-Things-To-Do-Melbourne Homepage