Splash Out
Although the best things in life are free (as you'll already know if you're a regular of this website), sometimes there is a need to SPLASH OUT.......
......Think birthday present, Valentines Day, Fathers Day (!!) etc. Your loved one certainly wouldn't appreciate being taken somewhere that was free – believe me, I've tried!!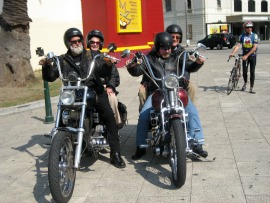 So I've found some great activities you can do care of Experience Oz.
I've actually done a number of these activities and can recommend them all.
My first was in 2001 when I came to Oz as a backpacker and swam with the sharks in Melbourne Aquarium - scary of course but WOW!!
In 2009 I bought my parents the Harley Davidson Tours during their first visit over here – they loved it......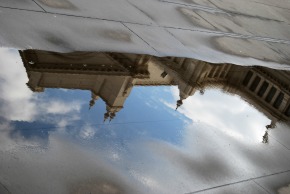 .....They even got to drive round the Grand Prix racetrack as the race had recently finished but hadn't been cleared away.
I've swum with the seals and dolphins at Sorrento......
.....taken a photography tour in the CBD (where I took this photo of the Royal Exhibition Building).......
.....and I've been out on The Edge at Eureka Skydeck – this is a must do experience and don't forget to order the photo!
Just write 'Melbourne' in the Keyword search in the box below and you'll get a list of some great attractions........
.....Experience Oz don't charge any booking fees by the way and the events all come with a BEST PRICE GUARANTEE.........
.....And I get a little bit of commission which helps me to keep this website updated for you!
Return from Splash Out to Homepage