Street Art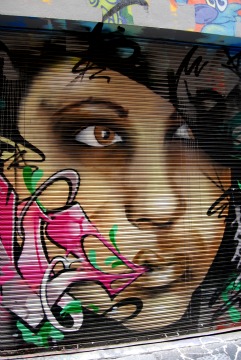 Someone sent me a link to their Street Art blog the other day and wondered whether their blog would make a good activity for people to do. Does it just!!
He (Kevin) must have spent ages getting this blog up......
It's looking at graffiti around the number 86 tram route......
Doesn't sound interesting?......
Remember that Melbourne graffiti is at the forefront of graffiti art and most of the graffiti I see these days around the Melbourne central suburbs is more what I'd call art than graffiti........
In fact, The City of Melbourne seem to positively encourage it with tourists even paying tour guides to show them graffiti in roads like Hosier Lane, which couldn't be more central, as it's right opposite Federation Square.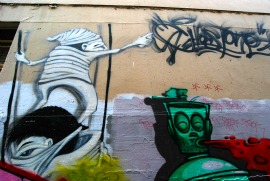 Kevin's sectionalised the graffiti into geographical areas so you don't need to see the whole lot at once......
And you'll see heaps more than the two or three lanes most tourists get to see.

There are a few missing sections on the blog at the moment but he seems to be fairly busy updating it with even a few more sections added today I noticed.
It's got a page of links too which discuss and make mention about Melbourne graffiti which are interesting, especially for beginners to the subject like me.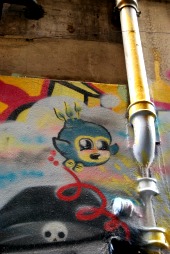 The 86 tram runs from Docklands to Bundoora but apparently most of the graffiti is quite central between City of Melbourne and Northcote.
The photos on this page are of street art I photographed when I was on a photography course in the city some time ago......
It's certainly not that tagging stuff you see on the railways lines!
Kev says that he created the site just as a labour of love so if you do go on the 86 tram for a look at his recommendations then drop me a message and I'll let him know, I'm sure he'd appreciate that.
You'll find the blog at http://www.melbournestreetart86.blogspot.co.uk/

---
Return from Street Art to Sunny Day Things

Return to Free-Things-To-Do-Melbourne Homepage