Werribee Park
I got told about this gorgeous place by one of my website readers and I've got to say a big thank you!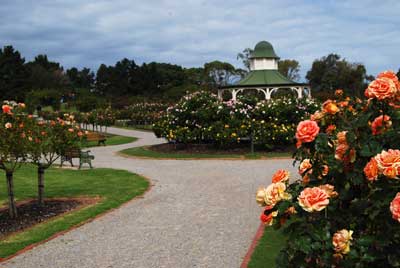 Werribee Park is a great place to visit and I'll be taking my parents along next time they come over.
Our favourite bit was the Victoria State Rose Garden.........
.........The best time to see the roses is apparently November until April although the roses are in bloom from October till May.
The little hills reminded me of the Tellytubbies house and my daughter had a great time rolling down them.
The gardens cover 6 acres and there are 5000 plants..........
...........These plants are looked after by volunteers so if you fancy giving them a hand check out their website at Vic State Rose Garden.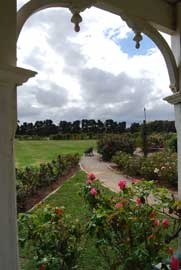 This garden was apparently the first outside Europe to win a prestigious award from the World Federation of Rose Societies..........
..........I don't know very much about roses but the smells and colours were gorgeous.
Afterwards, walk into the Werribee Mansion grounds and you'll find lovely garden areas, a sculpture park and a polo ground..........
..........We were even lucky enough to see a polo match being played..........
..........Apparently the family who built the mansion back in 1877 introduced polo to Australia.
Unfortunately I didn't read the Werribee Park website until after we got back from the Park and we missed a few things..........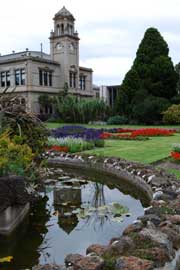 ........There's apparently a farm area you can visit which has a photography exhibition about the farm in the olden days.........
..........and a native bushland and riverine area by the River Werribee where you could catch sight of platypus, longnecked tortoises, eels, marsupial mice and birds of prey..........
..........so come along early ready for a full day out.
The mansion isn't free but it looks fairly good value at only $7 and looks quite interesting. You can get a glimpse of the inside from the delicious café in the mansion.
The Rose Garden is open 9am – 6.30pm and the mansion grounds are open from 10am till 6.30pm.
You can check out the park website here.
Have a look at the map below to find it:
View Werribee Park in a larger map
---
Return from Werribee Park to Parks and Gardens
Return to Free Things To Do Melbourne Homepage