Hellenic Museum
UPDATE: Although the Hellenic Museum used to be free, it now costs $10 unless you are aged 6 and under. If you can't afford this, it's worth at least a look at the front gate and front of the museum due to it's historic past as the Royal Mint.
---
The Hellenic Museum is located within the original administration building for the Royal Mint.........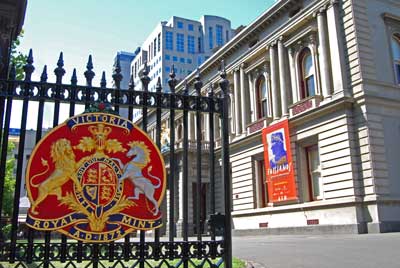 .........It was built in 1872 and designed by the famous architect JJ Clark who also designed the Old Treasury Building when he was only 19 years old..........
..........It's known as one of the best examples of conservative classicism in Australia and has been classified by the National Trust............
...........It's worth a look around for these reasons even if you're not interested in Greek antiquities!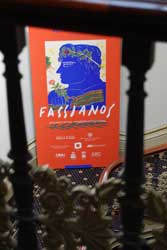 Coins were minted on this site until 1968 when decimal currency began in Australia and minting was moved to Canberra.
Only started in 2007, it's a privately operated museum about mainly Greece and Greek things........
.........It was started by Spiros Stamoulis who was a very successful Greek immigrant business man.
The museum contains changing exhibitions.........

.........The first time I went, there was an exhibition about the history of the Greek people as well as information about Greek migration to Australia...........
..........At the time of writing this, there are two exhibitions, one of fabulously made model boats/ships of historic European/Byzantine design.........
.........(These have been finished with an amazing attention to detail)..........
........And there's also an art exhibition.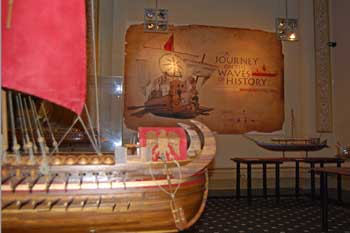 I was the only visitor there when I went the first time and there were only two of us on my most recent visit – it makes a nice change from visiting London museums where there isn't room to move!
You'll find the museum at 280 William Street, Melbourne and it's open Mondays-Sundays between 10am and 4pm except on Melbourne public holidays.
Have a look at the map below to see where it is:
View Hellenic Museum in a larger map


While you're in the area, don't miss seeing the oldest building in Melbourne. It's only a few minutes walk away. It's the St James' Old Cathedral.
---