Melbourne Sightseeing Tours
There are plenty of Melbourne sightseeing tours.........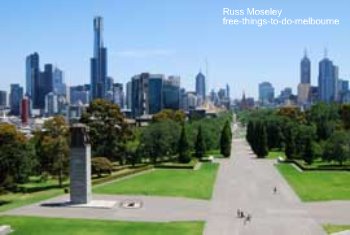 .........but most of them will cost you your hard earned dosh.
Why not skip these expensive tours altogether, save yourself a load of cash and still have a wonderful time?
You can start with the free Greeter Service........basically a free tour......
.......You get a guide for between two and four hours.........
.........giving you a personalised look at Melbourne from someone who obviously loves Melbourne as they are volunteers rather than doing it to make a living.......
........This 'orientation' is available in 8 languages. See Things to Know First for details.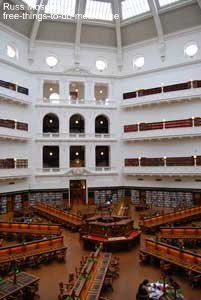 Then head back to the Melbourne Visitors Centre (where you met the Greeter) and arm yourself with all the free booklets, maps etc on the places recommended to you in this website and off you go!......
......There's plenty to keep you busy in Federation Square for a while, then there's the Arts Centre and the NGV: International just a short walk away.......
.......Once you've orientated yourself you'll see that many of the attractions on this website are only a short walk or free tramride away.
If you only have a short time in Melbourne, I'd particularly recommend all the free tours you can find on my Guided Tours page.......
........You should enjoy them all, learn loads about Melbourne, have a wonderful time and not pay a penny......
.......What more could you ask?!!
---
Return from Melbourne Sightseeing Tours to Visit Melbourne
Return from Melbourne Sightseeing Tours to Free-Things-To-Do-Melbourne Homepage